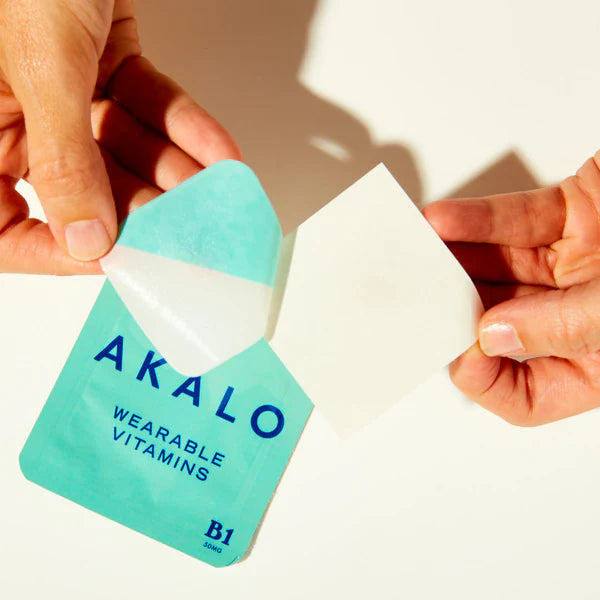 Our patches are simple and easy to use
1️⃣ Put it on 30min before drinking
2️⃣ Wear it while you're drinking
3️⃣ Leave it on while you sleep - our patches last for 24 hours
Let customers speak for us
FAQs
Where should I wear my patch?

We have found that the best place to wear patches is somewhere that doesn't bend too much and that doesn't see a lot of friction. The forearm, the lower stomach and the backside are all good places. If you find another great spot, we'd love to hear from you!
Can I have too much vitamin B1?

The reason that we created a vitamin B1 patch for use when consuming alcohol is that as you drink, your body exhausts its stores of B1. An AKALO B1 patch restores the levels of B1 as you continue to consume drinks. There is little evidence of B1 being toxic, but if you have a specific worry, we would recommend speaking with your doctor. An important note is that while there is 50mg of B1 in each patch, only a portion of that will pass through your skin.
Where are your products made?

Our patches are all made in the U.S.A. in an FDA-inspected facility.